DaGoodFacts Podcast Series
1st episode is out on May 1st 2016 ! ! !
(April 28, 2016 – Winter Park, FL) - The DGF. Agency proudly announces the release of the first episode of "DaGoodFacts Podcast Series", next Sunday, May 1st, 2016. DaGoodFacts is not only a great name, but also a platform to share news, ideas, interviews, and thoughts. The podcast series are going to be an audio platform to issue these topics with more emotion and expression behind it. The idea is to have one episode a week, on the most different matters, really depending on what is going on in the entertainment industry, and also on our host's life.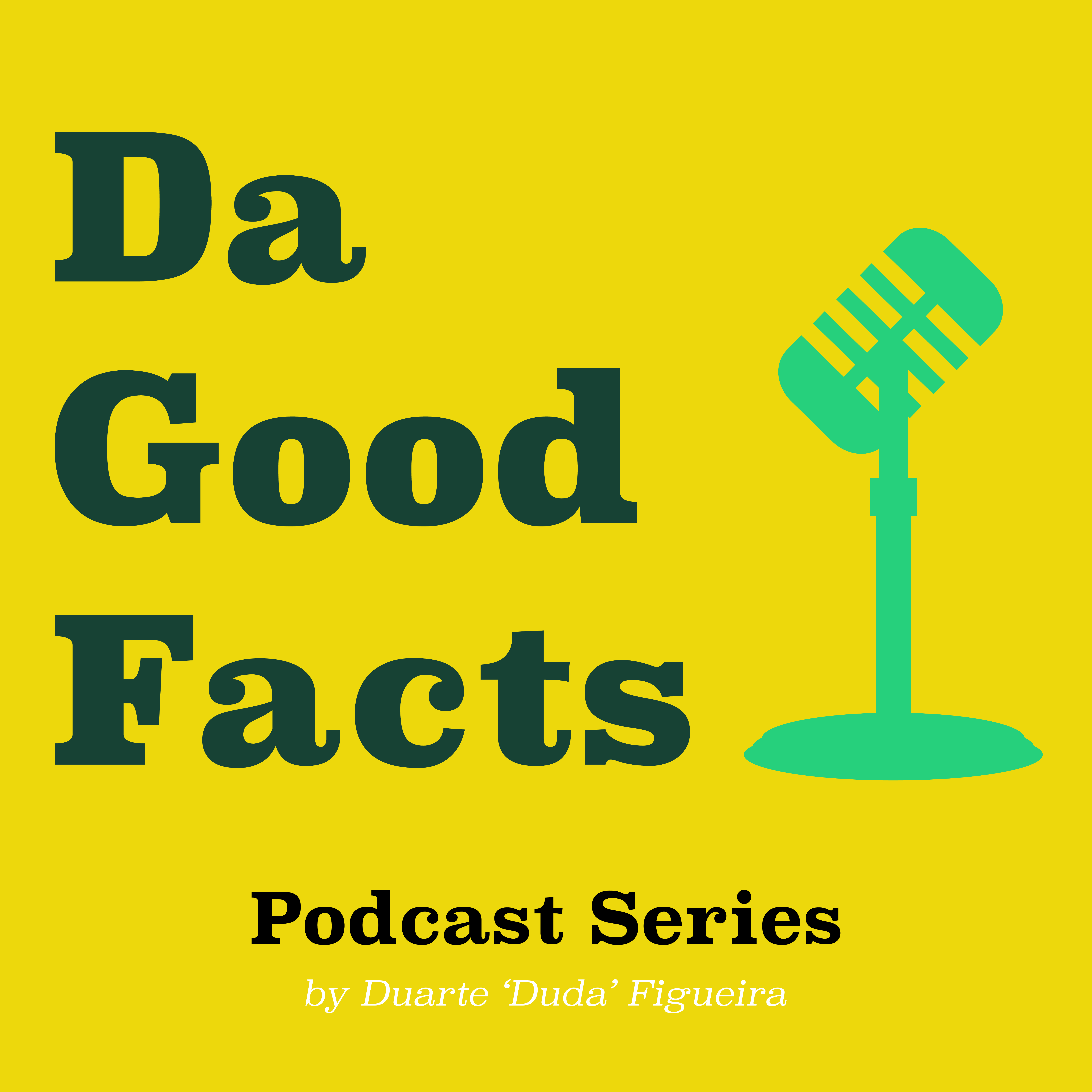 The host of this incredible series is going to be Duarte "Duda" Figueira. He will be interacting with the listeners and the guests, and will also give a face and voice to the concept. He will write some of the blog posts and use DaGoodFacts to interact with the listeners.
On this first episode, Duda will introduce the platform, the project, the agency, talk a little bit about what he likes and who he is, and finally, introduce the first topic on DaGoodFacts.
About DGF. Agency
For those who don't know, DGF. Agency is a Management, Content Development and Counseling agency mostly connected with the music industry, but also affiliated with other creative concepts in the entertainment and media industries like designers, actors, models, producers, and many other areas. It's DGF.'s purpose to elevate the entertainment culture, their acts, the message, and the relationships that the content creates between human beings.
Entertainment is the only thing that people never dash out of their lives, no matter what circumstances they are in: there is always time for laughter, singing, acting, representing something that goes inside of every one of us minds. It's important to have in mind that people will always have the urge to share the way that they see the life that they are experiencing. They want others to know how they think, react, and interact with life experiences. And when it comes to media, those experiences can relate to moments that you will never forget in your life. And that's why DGF. is here.
About DaGoodFacts
The agency needed a platform to express the way it sees the entertainment world, and that's why and how DaGoodFacts came to birth. The idea is to have a platform where views, thoughts, analyze, comments and perspectives on the music and entertainment industry can be mentioned and shared. The platform will flourish by itself, so for now, with only the first episode to launch, we can say that we have a lot of surprises and news in the future. Until there, buckle up, and get ready to ride with us.
Enjoy it!!! DGF. is doing this for you. We feel that sharing our way of seeing the business is as important as actually doing business. And remember to respect Duarte's opinion,please. Like, comment, and share DaGoodFacts episodes, posts, and tweets. Don't EVER be afraid or reluctant to tell us what you think about the show, what you like, what you hate, and what you would do differently.
Info, Contacts, Social Media, and other shenanigans:
For any info, questions, or requests: dagoodfacts@gmail.com
DaGoodFacts on Social Media:
Also, follow Duarte "Duda" Figueira on Facebook, Twitter, Instagram, Snapchat, and wherever else, through @dudafyahbox.
© 2016 DaGoodFacts by DGF. Agency. All Rights Reserved.